Black and Hispanic Americans are less financially prepared for retirement than their white counterparts for multiple reasons. Participants at the 2023 Pension Research Council Symposium grappled with the underlying causes and suggested reforms.  Some great public policy suggestions can be found HERE.
Item 5 (Environment): https://www.fox4now.com/news/local-news/florida-dep-taking-first-steps-in-everglades-restoration-project
HB 1033 Reproductive Health Care Rights (Harris)
Reproductive Health Care Rights: Provides that each person has certain fundamental rights relating to reproductive health care; prohibits person, state, local governmental entity, or any political subdivision of state from discriminating against, denying, unduly burdening, or interfering with person's exercise of such fundamental rights; provides for civil cause of action & remedies; provides that recovery limits of sovereign immunity apply; removes definition of term "fatal fetal abnormality"; revises timeframe in which termination of pregnancy is allowed. Effective Date: July 1, 2023
HB 0219 – Marriage Between Persons of the Same Sex (Rayner-Goolsby) was filed on 1/17/2023. It removes prohibition on recognition of same-sex marriages; removes prohibition on state & its agencies & subdivisions giving effect to public act, record, or judicial proceeding that respects same-sex marriage or relationship or claim arising from such marriage or relationship. Effective Date: July 1, 2023
SB 0270 Equal Rights for Men and Women (Berman)
Equal Rights for Men and Women; Ratifying the proposed amendment to the United States Constitution relating to equal rights for men and women, etc.
Original Filed Version
Proposal Would Prevent Release of Most Helium-Filled Balloons
1/6/2023
Releasing balloons filled with helium or other lighter than air gas outdoors would be banned under most circumstances under legislation (HB 91) filed Tuesday in the House. Current law allows people to release up to 10 helium balloons into the air. It also allows for the release of any number of balloons that are biodegradable or light degradable as long as they don't have strings or ribbons attached. The measure filed Tuesday by Rep. Linda Chaney would eliminate those exceptions. The proposal would still allow certain exceptions, such as for weather balloons or others used in government scientific data collection or experiments. When lawmakers put limits on the release of balloons into law back in 2008, they included language in the statute that said "the release into the atmosphere of large numbers of balloons inflated with lighter-than-air gasses poses a danger and nuisance to the environment, particularly to wildlife and marine animals."
Legal opinion says existing federal law allows mail delivery because the sender cannot know if the recipient will use the medications illegally.  Read the full article here: https://www.washingtonpost.com/national-security/2023/01/04/abortion-pills-mailed-legal/
Feds OK Retail Sales, Delivery of Abortion-Inducing Drugs
1/4/2023
Abortion-inducing pills can now be sold at retail pharmacies and delivered via the U.S. Postal Service, according to a new rule finalized by the Food and Drug Administration on Tuesday. President Biden moved to expand access to the drugs last year following the U.S. Supreme Court's decision to overturn the landmark 1973 Roe v. Wade decision that had prevented abortion bans for decades. The U.S. Department of Justice's Office of Legal Counsel gave clearance to the U.S. Postal Service to deliver the drugs, saying that the mailing of such drugs does not violate a 150-year-old federal law known as the Comstock Act. States with strict abortion laws are expected to challenge the new rule. Associated Press / Axios / New York Times
Pregnant Workers Fairness Act (PWFA) Update
12/23/2022
The Senate voted 73 to 24 on 12/22 to pass the Pregnant Workers Fairness Act (PWFA).  With this overwhelming bipartisan support, PWFA passed as an amendment to the omnibus bill and will soon become law!
Item 1 of our Public Policy Platform is Equality for All.  Congress acted to ensure that, unfortunately without the support of either of our Senators.  See this editorial: Congress protects all marriages, without Rubio and Scott | Editorial – Sun Sentinel (sun-sentinel.com)
Item 6 of our Public Policy Platform is Voting Rights, so this event may be of interest.
Click HERE to watch the video.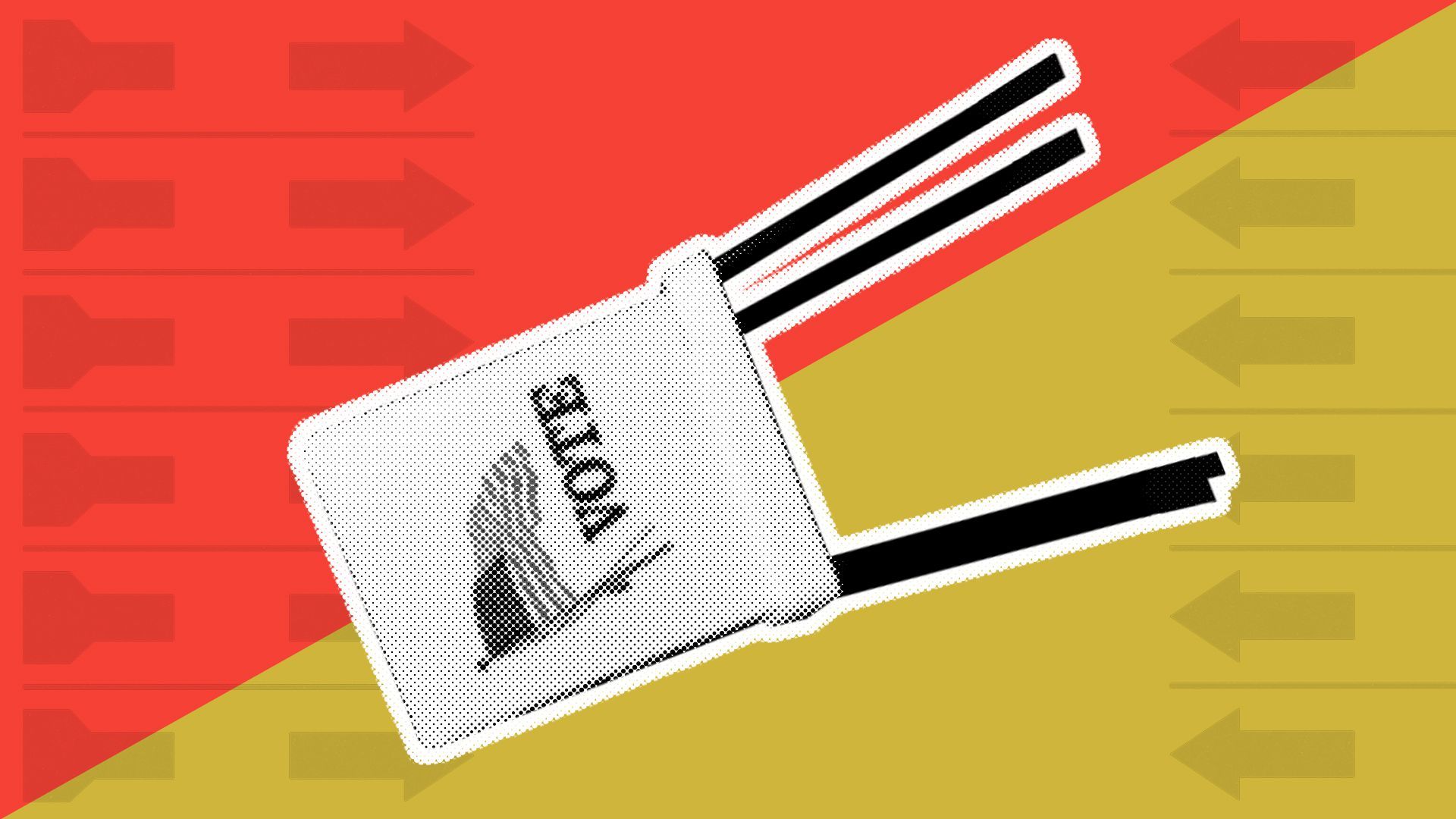 Join a virtual discussion on Thursday November 3 12:00-1:15 pm as a panel of experts talk about the critical connection between DEI and health equity, the impact it can have on a company's bottom line and what employers can do to boost employee satisfaction and move the needle for better health for all employees.
MEET THE EXPERTS
Steve Stowe, VP, Executive Director, Miami Heat Charitable Fund
Rachel Thornton, MC, PHd, FAAP, VP, Chief Health Equity Officer, Nemours Childrens' Health
Karen Pengra, SVP Total Rewards, Travel + Leisure Group
Dr. Kelli Tice, Guidewell & Florida Blue Chief Health Equity Officer, Florida Blue, Moderator
Equity Series | Women with Disabilities: Barriers and Bias in the Workplace
In honor of National Disability Employment Awareness Month, the U.S. Department of Labor's Women's Bureau is hosting the next webinar in its Equity Series, which will feature a panel discussion about the barriers and biases women with disabilities face in the workplace. Speakers will share practical strategies to create an equitable workplace, educate others on rights for disabled workers, and address challenges that impact disabled women workers. The webinar will focus on how to help employers achieve diverse and inclusive practices for working women with disabilities.
Wednesday, October 26, 2022 | 1–2:30 p.m. ET
Click HERE to watch the recording.
League of Women Voters "Lunch & Learn"
Friday October 21 at 1:00 pm (ET)
Program Centered around Abortion & Reproductive Rights 
The League has supported freedom of choice since 1982 and denounces reproductive coercion in any form. Abortion is currently banned after 15 weeks in Florida due to a new law that has gone into effect. Florida requires a pregnant person to visit their abortion provider for in-person counseling and then wait 24 hours before returning to get an abortion. Florida requires a pregnant person to visit their abortion provider for in-person counseling and then wait 24 hours before returning to get an abortion.
You will hear from three esteemed medical experts, Dr. Adriana Cantville, Kelly Flynn and Dr. Nancy Staats, on the facts on abortion in Florida.
Kelly Flynn is the founder, President, and CEO of A Woman's Choice, Inc. A Woman's Choice offers quality abortion care in three North Carolina clinics and one clinic in Florida. Kelly opened her first clinic 20 years ago at the age of 25. Kelly is a fierce supporter of bodily autonomy and non-judgmental abortion and reproductive healthcare. She has served as a patient supporter, clinic worker, activist, inspirational speaker, and on national boards serving independent abortion care providers. Like many strong professional woman entrepreneurs, she is a devoted mother, caregiver, and dedicated business owner.
Nancy Staats, MD is a Board-Certified Anesthesiologist originally from Detroit, MI; she attended college and medical school in MI; medical residency training at Johns Hopkins in Baltimore, MD; worked as a clinician (hospital and surgery centers) and managed multiple surgery center anesthesia departments both in Baltimore and later in Monmouth County NJ from 1993-2017. She was active with her state medical society (NJSSA) and chaired the PAC there for several years. Staats is married to a pain management physician and has 3 grown children, all residing in Washington, DC.
Dr. Adriana Cantville is a pediatrician in Jacksonville, Florida and is affiliated with UF Health Jacksonville. Adriana received her medical degree from Nova Southeastern University – College of Osteopathic Medicine and has been in practice for more than a decade.
Agenda:
Presentation: Get the Facts on Abortion in Florida
Q&A Session with Dr. Adriana Cantville, Kelly Flynn, Dr. Nancy Staats & LWVFL President Cecile Scoon
LWVFL Updates & News
Click here to watch a recording of the event (S3-E19).
Five Year Anniversary of the #MeToo Movement
Provides an Opportunity to Reflect
10/14/2022
Item 3 (Safe Workplace) of the BPW/FL Public Policy Platform states: "BPW supports legislation that creates a safe workplace; a workplace free from violence, harassment and assault.  We support legislative funding and education that will ensure workplaces are free from all forms of violence, harassment and assault."  Anniversaries tend to be a time to reflect, to take stock of the work done and left undone. The #MeToo movement has seen victories and losses in the courtroom, boardrooms, and across institutions from government, to sports, business to media and entertainment.  For more insight from Tarana Burke, who started the movement to raise awareness of how common sexual violence is, click HERE.
Supreme Court's Top Cases for New Term
By The Associated Press, October 1, 2022
The Supreme Court opens its new term Monday, hearing arguments for the first time after a summer break and with new Justice Ketanji Brown Jackson. Already the court has said it will decide cases on a range of major issues including affirmative action, voting rights and the rights of LGBTQ people. The justices will add more cases to their docket in coming months.
Here's a look at some of the cases the court has already agreed to hear, some of which are related to the BPW/FL Public Policy Platform. The justices are expected to decide each of the cases before taking a summer break at the end of June:
Affirmative Action
Voting Rights
Elections
Clean Water
Immigration
LGBTQ Rights
Native American Adoption
Bacon Law Backlash
Art World
Click HERE for the full article.
Event Playback —
Voter Suppression: A Cancer in Our Body Politic
9/28/2022
Item 6 of our public policy platform focuses on voting rights. Unfortunately, the elimination of many polling places, the cancellation of early voting and the intimidation at the polls of voters and election workers are just a few of the signs of voter suppression that have sprouted in recent years as some members of the electorate attempt to attain or to hold on to power by preventing those they regard as potential opponents from voting.
As the nation gears up for the 2022 midterm elections in November, ClassACT HR73 hosted the forum "Voter Suppression: A Cancer in Our Body Politic" on September 12th, 2022. The forum brought together journalists, activists and experts concerned with election integrity to discuss how repressing voting threatens our democracy.
E.J. Dionne, the renowned Washington Post columnist, moderated a panel that included Congressman Joaquin Castro, Cecile Scoon, President of the League of Women Voters of Florida, Michael Waldman, President of the Brennan Center for Justice at NYU Law School, and Samuel Spital, the Director of Litigation at the NAACP Legal Defense & Educational Fund, Inc.